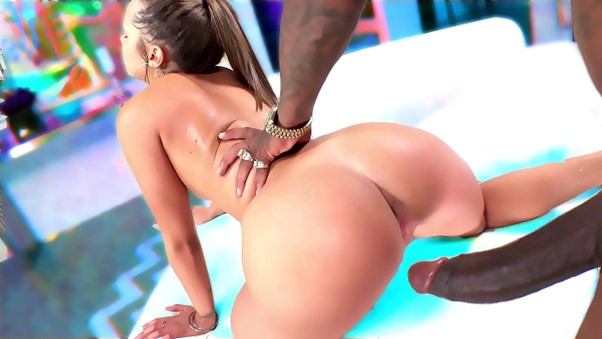 As we reach adulthood we recalibrate the most important things in our lives. If you live in the western world it is quite possible that you have been trekked to a big box store and forced to camp out all night waiting to grab a "door buster" item, like a wide screen TV, for 50% off the normal retail price. That level of excitement is still yours to be had, but now your deals are digital and you can find them all on the Black Friday porn deals page at PornDiscounts.com. No, you won't find them at the time this post was published. You still have to wait, just like in the olden days. One thing you can count on is that the guys and gals at Porn Discounts will hook you up with some explosive porn deals you won't find anywhere else.
Black Friday: Hell Yeah! But Don't Forget About Cyber-Monday!
While Black Friday gets all of the glory when it comes to saving money after Thanksgiving, you should not forget about Cyber-Monday. After all, PornDiscounts.com is an online company and porn is pretty much delivered online almost exclusively these days. Sure, you could have DVD's sent to your house, but storing those things and keeping them unscratched is a nightmare. It is so much easier to join a site like Adult Time and pay a monthly streaming subscription for less than $10 like you do for Netflix and mainstream shows. Pretty much every porn network out there has a streaming option that is far less than having downloads. But that doesn't mean downloads aren't an option! Porn Discounts regularly has over 45 of the top porn networks out there with downloads included in the discount price. They range from hardcore options like Naughty America and Bangbros to softer stuff like Nubiles Porn. You will find niched stuff like True Anal (remember when anal was only for the most kinky?) and busty babes with sites like Scoreland. While we would love to mention prices right now, we cannot. In order to line up the exclusive porn deals we work out with the networks, we have to keep the prices under wraps until closer to Black Friday. That being said, some networks allow us to start early like Evil Angel and Team Skeet. Others like Brazzers and Reality Kings prefer that we wait until Thanksgiving. The one thing they all have in common is that they like to extend their sales until at least the day after Cyber-Monday so that everyone gets a chance to score some sick porn memberships at seriously discounted rates.
Branch Out and Try Something New!
One of the biggest mistakes we see people making when they are out hunting for Black Friday porn deals is that they look for sites they already know about. What better time to explore something new (to you) than when you can get in for (often) less than half the normal price? No matter what your favorite kink is you are bound to find the best
porn deals
at PornDiscounts.com. With over 4,700 discounts there is something for everyone!